East Midlands (via M40 and M1)
Bracknell commercial area is located in Bracknell, a town in Berkshire, England. It lies 11 miles to the southeast of Reading, 10 miles southwest of Windsor and 30 miles west of central London.
It is comprised of the Western Business Area  (Known as Bracknell West) and the Southern Business Area (Bracknell South) separated  by the A322, (Berkshire Way)
Road access from the North and West is via the M4 and the A329(M), and from the South and East is via the M3 and the A322
Wokingham Road is a boundary to the North,  the A329 and A3095 are the boundaries to the east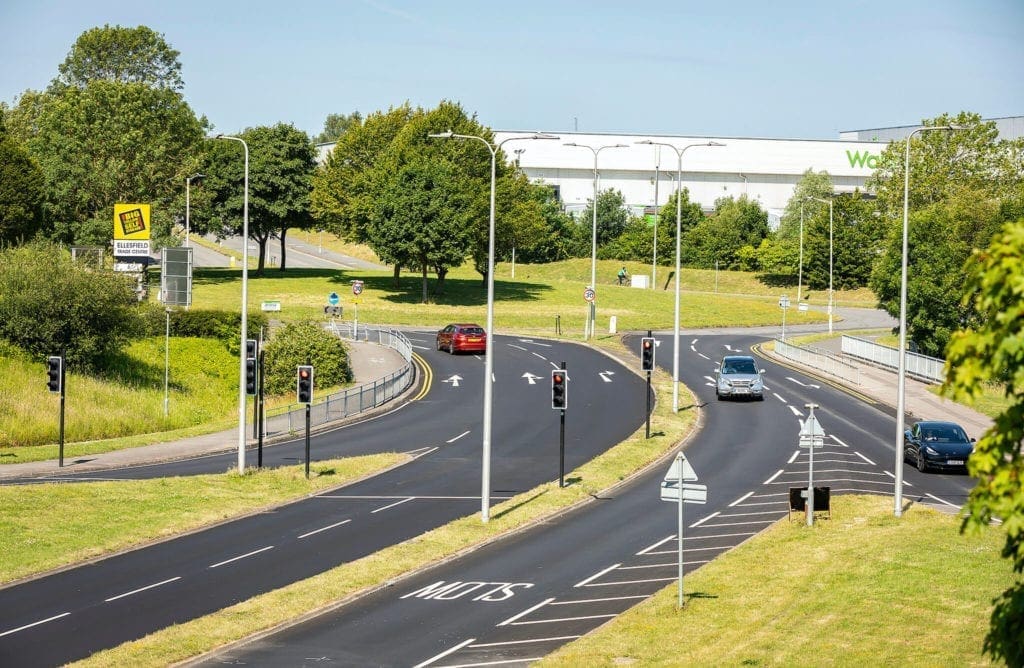 Bus routes run from Bracknell, Wokingham and Reading to the Western and Southern Areas, see here  for timetables.
Two bus companies  provide regular bus services via the 4Lion and X4Lion (Reading Buses) and the 108/150/151/171/172 (Courtney Buses)
There are stops at Bracknell Western Area, Eathampstead Road, Milbank Way and The Arena (on Western Road) and Bracknell Southern Area at Ellesfield Avenue- Lovelace Road
Bracknell railway station is 32 miles 24 chains (52.0 km) down the line from London Waterloo. The station, and all trains serving it, are operated by South Western Railway. It is on the Waterloo to Reading line.
The rail and bus station are located next to each other in Bracknell town centre and are approximately a 20 minute walk from the heart of the Southern and Western Areas.
For local employees there is a good network of paths and cyclepaths serving the BID area. A map of the cyclepath network can be found here
Travel safely during Covid
During Covid, although public transport is safe to use, there are restrictions in place to keep users safe which is affecting capacity on both buses and trains. Bracknell Forest Council  are therefore asking  public transport users to consider the 4 Rs when planning their journey to work;
Reduce – avoid unnecessary journeys
Re-time –  change travel patterns to avoid the traditional peak periods
Re-mode – switch to active modes such as walking and cycling where feasible
Re-route – avoid congested places where possible
Social distancing, face coverings and hand washing are all recommended (or mandatory) when using public transport